Martin Shaw

Kirsty Lang talks to actor Martin Shaw.

This is War

In July 2002, First Lieutenant Mike Scotti volunteered to extend his service with the American Marine Corps, and six months later was part of the front-line of Operation Iraqi Freedom.

Loose Tubes

Loose Tubes, a young and irreverent big band, found themselves among the stars of the British jazz scene in the 1980s.
Martin Shaw

Main picture shows:
Martin Shaw and Jenny Seagrove in
The Country Girl.

The Country Girl is on at the Apollo Theatre London.

Apollo Theatre

This is War

This is War is available now on DVD, certificate 18.

Loose Tubes

Loose Tubes and their cd Dancing on Frith Street is out now.
Front Row's Cultural Exchange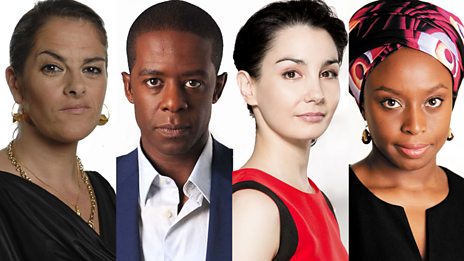 Seventy-five leading creative minds choose a favourite cultural work.