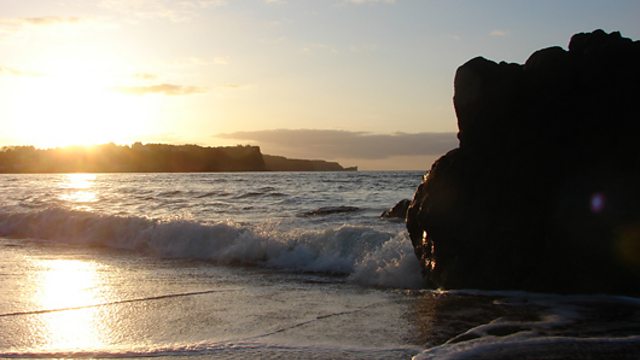 In the first of a two-part series on the history of Ballycarry in County Antrim, Alister McReynolds talks to historian David Hume in the old graveyard at the top of the village where a poet, a politician and a rebel lie side by side. The poet is the famous weaver poet, James Orr; the rebel was 16 year old William Nelson who was hanged outside his mother's house for helping the United Irishmen; and radical churchman, Reverend Edward Brice was also sentenced to "perpetual silence"…
Ulster-Scots musicians, "Session Beat" hail from Enniskillen. Two of the group are teachers, Kyle Hopper and Rodney Brownlee - and Helen Mark catches up with them at their school to find out about the various musical influences on the band.
This programme was produced by Elizabeth Rice for Blackthorn Productions. If you have any comments, please email the production team at kist@bbc.co.uk or telephone 028 9033 8435.
Last on