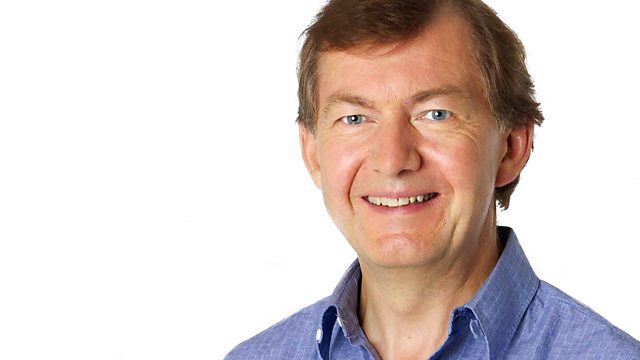 06/10/2010
World stories through the night, with Rhod Sharp.
The Tories are heading into the final day of their party conference. Political reporter Chris Mason and Mathew Sinclair the Director of the TaxPayers' Alliance talk about child benefit and what David Cameron will say later in his speech to close the annual gathering.
A burglar on parole has been found guilty of one of the most vicious multiple murders of recent years. As Randall Beach from the New Haven Register explains, Steven Hayes was found guilty of murdering a woman and her two daughters during a night of terror inside the family's home in a well-to-do Connecticut town.
A state of emergency has been declared in parts of Hungary after toxic sludge leaked from a plant in the west of the country -- killing at least four people. The BBC's Nick Thorpe has been at the scene at Ijka in the west of the country all day.
A warning's been issued to visitors to a lake on the US-Mexican border, after a Colorado tourist was shot in the head as he drove a waterski on international waters. The Zapata County Sheriff, Sigfredo Gonzalez, tells us about the threat from bandits.
Was the Iraq war worth it? That's the question that kicks off a piece published in Tuesday's Irish Times by an Irish American Marine Corps officer on active duty. Paul Kane is a Marine veteran of Iraq, as well as a former Fellow of the International Security Program at Harvard's Kennedy School.
A transsexual who was refused permission to marry her boyfriend in a Hong Kong court has vowed to appeal the decision. We speak to Mike Vidler, her lawyer.
Our man in Delhi, Rahul Tandon, tells us work has been going on through the night at the Nehru Stadium to get the track ready for the start of the athletics later on - will it be ready in time?
Plus Rebecca Adlington in action in the pool at the Commonwealth Games, sporting matters Stateside from Todd Ant, heavy rains lash Jamaica, and why anyone judged to have sung the Philippines national anthem improperly could soon be judged to have committed a criminal offence, if the country's senate has its way.
Last on