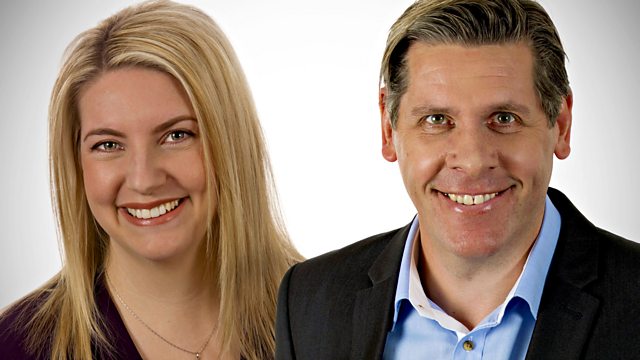 05/10/2010
The latest news, sport and travel updates with Peter Allen and Aasmah Mir.
Could a married couples' tax break be back on the agenda? We have the latest from the Conservative party conference, including an interview with the Home Secretary Theresa May.
A man has been sentenced to 12 months in prison for trying to smuggle rhino horn from the UK to China. We speak to the director of Colchester Zoo, where the rhino had lived.
And as the dissident Republican group, the Real IRA, claims responsibility for a car bomb attack in Londonderry, we speak to Mark Durkan, the former leader of the SDLP.
Text: 85058 (charged at your standard message rate). Email drive@bbc.co.uk.
Last on