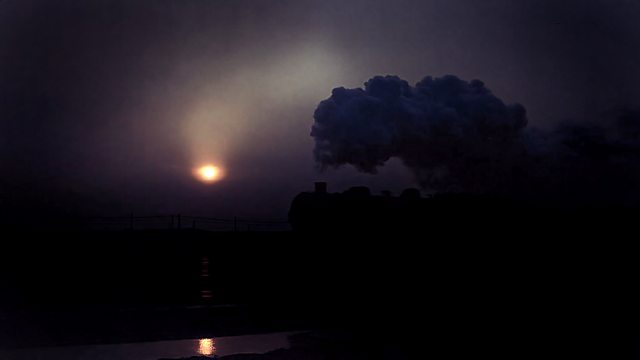 Locomotion
An edition of Words and Music dedicated to Locomotion. A selection of music and poetry provides the short dash through the A-Z of getting from A-B - and steams its way through the implacable human passion for all forms of locomotion .
Readers Claire Rushbrook and Andrew Wincott guide us through a scenic route -- so music from Wagner, Ellington, Mayfield, Eno and Schubert are among the stops on one branch of the journey while words from Marvell, Lear, Patrick Leigh Fermor and E Nesbit are scheduled destinations on the other.
Producer: Zahid Warley.
Last on