Add music you love and enjoy it with
Pure Rock Ballads (Various Artists), Polygram Tv

Marvin Gaye & Tammi Terrell: Greatest Hits, Tamla Motown

Will Young

Golden Slumbers (Live)

Dermot O'Leary Presents The Saturday Sessions, Sony Music, 12

Cliff Richard - Private Collection, EMI

Enrique Iglesias & Nicole Scherzinger

Heartbeat

(CD Single), Polydor, 2

Tavares

Don't Take Away The Music

Rhythm Divine 2 (Various Artists), Dino, 8

Otis Redding

(Sittin' On) The Dock Of The Bay

Soul (Various Artists), Polygram Tv

Donald Fagen - The Nightfly, Warner Bros

Some Kind Of Trouble, Atlantic, 1

Paul Young

Everytime You Go Away

Paul Young - From Time To Time, Columbia

Brenda Lee - The EP Collection, See For Miles

Heartbeat - The 60's Gold Collection, Global Television

(CD Single), Warner Music UK, 1

Tony Christie

Is This The Way To Amarillo

Dance Hits Of The '60's & '70's, Old Gold

The Best 90's Album In The World...Ev, Virgin

(CD Single), Columbia, 16

The Best Of Rod Stewart, Warner Bros

Smoke & Mirrors, Geffen, 1

Lionel Richie: Truly - The Love Song, Motown

P!nk

Please Don't Leave Me

(CD Single), RCA, 1

Ray Charles - The Collection, Castle Communications
Pause for Thought

From Canon Ann Easter, Chaplain to the Queen and Chief Executive of a charity

A couple of weeks ago I was surprised and delighted to get an invitation to the annual Women of Achievement lunch next Monday. I don't know who nominated me or why, but I'm really looking forward to it - a lovely lunch in a very prestigious venue, but, best of all, with three hundred and ninety nine other women from all walks of life, each of whom has been or done something wonderful this past year.

There's a film that's just come out, it's based in Dagenham – and that's just down the road from where I live – and it celebrates the achievements of a group of women who worked in the local car factory, and I'm sure they would call themselves ordinary, but their indignation when they realised that they were being paid less than the men they worked next to, started a movement that led to the Equal Pay Act in 1970.

I don't suppose that those women ever thought that they would change the lives of millions, but they did. And I know we've still got a way to go before we achieve full equality but we're getting there.

All over this world there are women who would never consider themselves special or worthy of an award but every day they do wonderful things; they care - they do a good deal of that – and they make and they design and they carry and they write and they teach and they heal and they wipe away a lot of tears, and in all those ways, and many more they are being the hands and minds and heart of God to those around them.

So often, it's the little things that we do – not just the women of course – that God uses to bring life, love and liberty into this world and it's great to celebrate that now and again.

Celebrate a woman in your life today!
500 WORDS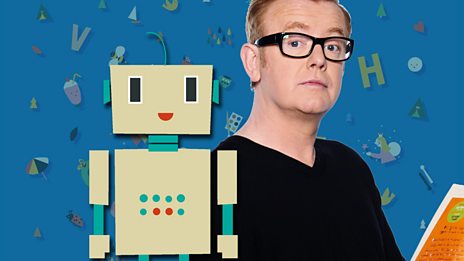 Featuring celebrity videos and top writing tips!
Free download
Catch up with the latest Breakfast fun with Chris Evans. Hear the best stories and the biggest…