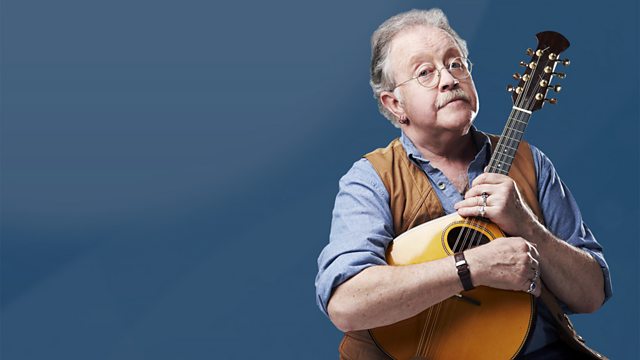 06/10/2010
Mike Harding is in the company of Bellowhead frontman Jon Boden for a special edition of the folk show, dedicated to the extraordinary and theatrical big band.
Jon talks Mike through the band's early days, their eclectic influences and the making of their new album Hedonism, which was produced by John Leckie (Stone Roses, Muse) at Abbey Road Studios.
Folk phenomenon Bellowhead were originally conceived by Jon and musical partner John Spiers back in 2004. They recruited brass and wind sections to form an 11-piece big band that immediately set itself apart with dramatic and rousing arrangements of English traditional songs.
The gifted collective of folk and jazz musicians quickly won critical and popular acclaim, and their six-year history is peppered with highlights including television specials, a residency at the Southbank Centre, an appearance in the opening credits of The Simpsons and a record four BBC Radio 2 Folk Awards for Best Live Act.
Classic influences and early Bellowhead recordings - as well as a selection of stand-out tracks from Hedonism - make up the music in tonight's special programme.
We also hear music from some of the band members' many side projects.
Last on