Add music you love and enjoy it with
(CD Single), Dramatico, 2

Harold Melvin

and

The Bluenotes

If You Don't Know Me By Now

Soul (Various Artists), Polygram Tv

The Hits Of 1966 (Various Artists), MFP, 2

Now 1982 - The Millennium Series, Now

Enrique Iglesias & Nicole Scherzinger

Heartbeat

(CD Single), Polydor, 2

The No.1 Country Album (Various), Polygram Tv

Train

Hey, Soul Sister

(CD Single), Columbia, 1

All Time Greatest Love Songs: Vol III, Columbia

The Essential One & Only Jerry Lee Le, Trax Records

Drivetime 3 (Various Artists), Dino

Starship

Nothing's Gonna Stop Us Now

Fantastic 80's - 3 (Various Artists), Sony Tv/Columbia, 1

Some Kind Of Trouble, Atlantic, 1

Survivor

Eye Of The Tiger

The No.1 Movies Album (Various Artist, Polygram Tv

A Place On Earth - Greatest Hits, Virgin

Smoke & Mirrors, Geffen, 1

The Very Best Of Fleetwood Mac, Warner Strategic Marketi, 2

(CD Single), Columbia, 16
Pause for Thought

From Rev'd Ruth Scott, an Anglican vicar in Richmond:

"Since his election as leader of the Labour party, there's been on-going comment about the fact that Ed Miliband and his partner, Justine, aren't married. This personal choice is irrelevant, I think, to their professional competency so I'm intrigued by the press attention it's provoked.

When I read Banns of Marriage in church I have to ask the congregation if they know any legal reason why a couple can't marry. One Sunday I accidentally asked if anyone 'knew any reason in law why this couple cannot worry one another.'

Richard, even the most loving partnerships experience heartache as well as happiness. There's no such thing as a perfect person, let alone a perfect couple.

At present my nephew and his partner are planning their wedding. I asked each of them to think of a book that symbolised their life before they met.

Years ago, when my husband, Chris, and I did the same thing, Chris came up with Charles Dickens' Bleak House and my choice was Enid Blyton's Famous Five! You can imagine the challenge we've had reworking those two stories into the narrative that's our life together.

Sometimes we've lost the plot, been taken by surprise by twists and turns in the tale and, in thankfully brief moments, wanted to throw in the towel because the task seems too much. For all the joy of it, creating a work of art is a very messy process, and being there for another person 'until death us do part' is no exception.

In the end I don't think it matters whether a couple make public promises to one another, or choose to express those privately. What's key to any long-term loving relationship is a mutual commitment to work through problems when things go pear-shaped. Only then can we discover the treasure that can come from traumas tackled together."
BBC Playlister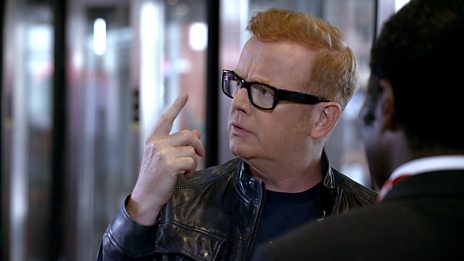 Chris has a song stuck in his head - but what is it? That's why he needs BBC Playlister!
500 WORDS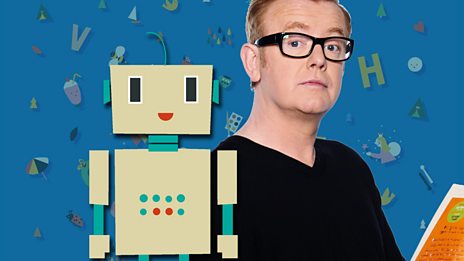 Featuring celebrity videos and top writing tips!
Free download
Catch up with the latest Breakfast fun with Chris Evans. Hear the best stories and the biggest…