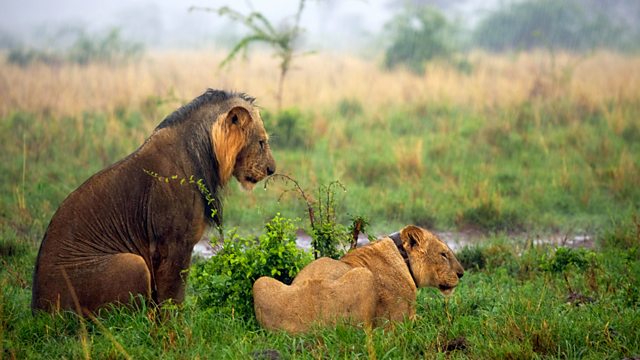 The Born Free Legacy
Born Free caused a sensation when it was first published in 1960. As well as topping the New York Times bestseller list, the book, and the Hollywood film that followed, made a massive impact on conservation and science and our fundamental attitudes to wild animals and the environment.
This documentary marks the 50th anniversary of Born Free's publication by revisiting the inspirational story of Austrian artist and author Joy and her husband George Adamson, a warden turned wildlife conservationist. The account of the couple's experiences and adventures in East Africa as they raised an orphaned lioness cub, and their success in training her to survive in the wild, won the hearts and minds of people around the world and challenged the conventional view of wild animals as being without personalities, emotions or individual rights.
The extraordinary relationship between Elsa the lioness and her adopted 'parents' caused a seismic shift in popular attitudes towards animals and left a legacy that is as controversial today as it is fondly celebrated.
The documentary was filmed on location in Kenya and draws on extraordinary archive, including home video footage filmed by Joy and George, shot over the course of 50 years. Featuring contributions from their many friends, associates and contemporaries, it gives a remarkable insight into the personal lives and work of a couple who contributed to a sea change in our view of our relationship with wild animals and our place on the planet.
Credits
| Role | Contributor |
| --- | --- |
| Director | Alex Parkinson |
| Executive Producer | Harry Marshall |
| Executive Producer | Laura Marshall |
| Participant | David Attenborough |
| Participant | Virginia McKenna |
| Participant | Desmond Morris |
| Participant | Tony Fitzjohn |
| Participant | Adrian House |