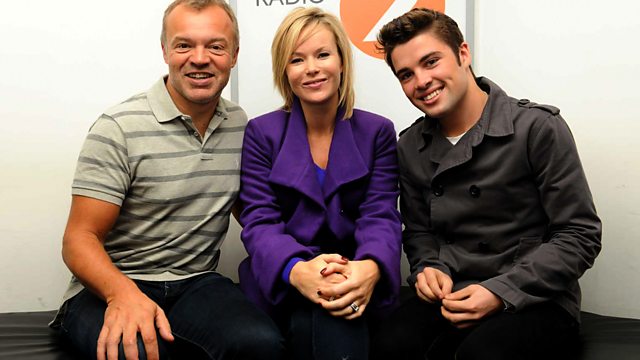 Amanda Holden and Joe McElderry join Graham for his first show
Entertaining the nation, Graham kicked off his brand new Saturday show on Radio 2 with a mix of great music, exciting new features and top celebrity guests in the shape of Amanda Holden and Joe McElderry.
'Deeper Shade of Blue' by Steps was the very first 'I Can't Believe It's Not Better' selection and Graham chose 'Honey' by Bobby Goldsboro to kick off 'Tune with a Tale'. Can you do better? Get in touch.
Sweating on a friend's clothes and a domestic moving dilemma were dealt with by Mr Norton and the postmistress of pain Maria McErlane in 'Grill Graham', plus he introduced the latest addition to the Radio 2 team, roving sports reporter Alistair Bruce Ball.
Email the show any time: graham.norton@bbc.co.uk.
Last on