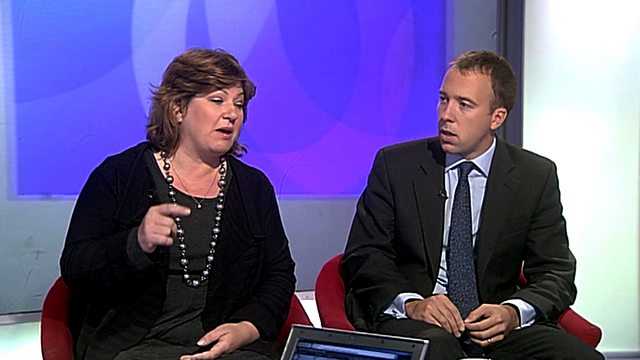 24/09/2010
Following the announcement that Ken Livingstone is to be Labour's candidate for London Mayor, the Daily Politics asks whether he can beat Boris in 2012.
Ahead of Labour's conference, we discuss the road ahead for the new leader with shadow cabinet hopeful Emily Thornberry and Conservative MP Matt Hancock.
Should our High Street banks be split up? The Independent Commission on Banking has said that it will consider that option - could it restore confidence in the banking system?
Plus Top of the Political Pops. Presented by Jo Coburn.
Last on