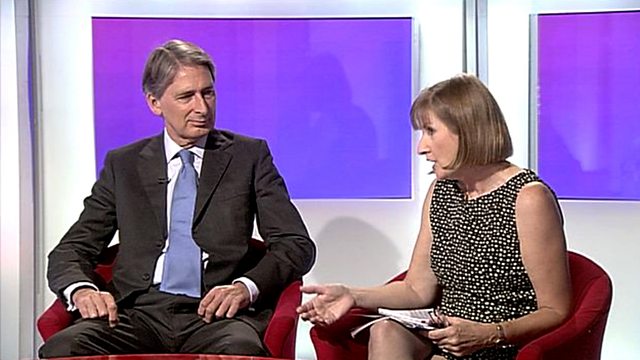 23/09/2010
The Liberal Democrat Conference is over. But we are still on air. Here's what we've got lined up for you today:
Transport Secretary Philip Hammond will be live in the studio discussing his plans for a high speed rail network that will whisk you from London to Leeds in no time. But is it good for the environment? We'll also be hearing from protestors who think the answer is no.
A report out today says that police need to reclaim the streets from vandals and other troublemakers. So how bad is anti-social behaviour? We'll be joined by the report's author the Chief Inspector of Constabulary for England and Wales, Sir Dennis O'Connor, and Labour's David Hanson.
And when was the last time you thought about think tanks? Our reporter Adam Fleming has been - as has our guest of the day Mary Ann Sieghart, chair of the Social Market Foundation, who'll be with us for the duration.
All that from 1200 today on BBC Two with Anita - while Andrew is back tonight with This Week over on BBC One.
They are repeated later on BBC Parliament or anytime on BBC iPlayer, from a few hours after transmission.
Last on