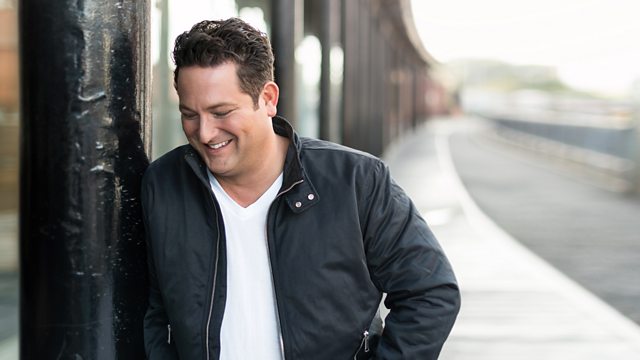 This (Early) Morning...with Richard and Judy
6 Music's secret society of wonderful music and daft chat with The Hawk and his long-suffering producer Slev was another belter this morning.
The 5.15 Request was 'Burial' by Miike Snow, Darren Bett presented the latest forecast from the BBC's Weather Centre (and accused Hawk and Slev of being the new Richard and Judy) and there was another episode of radio's finest musical quiz, The Rockbook Files, featuring Ben E. King.
Isobel Campbell and Mark Lanegan's new album is called 'Hawk' after 6 Music's favourite early morning DJ (that might be a slight exaggeration) and so Chris asked you if you had a song, album, or film named after you. He and Lucky Number Slevin enjoyed the amazing Raven story!
And yes, there was a brilliant 'Exit Music' this morning which is not to be missed, and Chris waxed lyrical about his new discovery, Garlic Salt.
Plus music from Al Barry and The Cimarons, Friendly Fires, Supergrass, Phoenix, Admiral Fallow, David Bowie and Neneh Cherry.
Last on