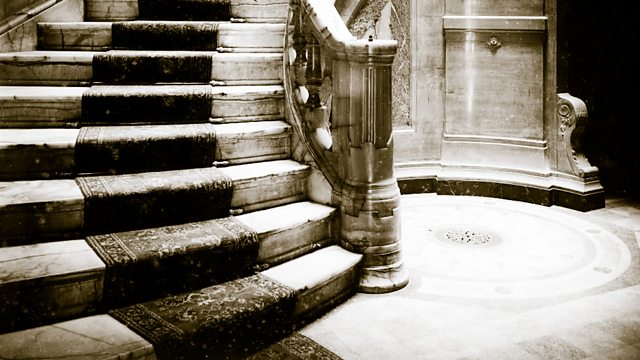 By Emile Zola.
Dramatised by Carine Adler.
Business, ambition and fashion all collide in Zola's colourful love story. Set in the hustle and excitement of the expansion of one of Paris' first department stores.
Episode Two
After her dismissal from The Ladies' Delight, Denise is determined to stay in Paris. She rents a room above old Bourras' umbrella shop and quickly sets about trying to find other work. With local shops closing as The Delight expands, the task proves more difficult than she imagined.
Narrator.....David Hargreaves
Denise.....Georgia King
Mouret.....Lee Williams
Bourdoncle.....Conrad Nelson
Baudu.....Nicholas Blane
Old Bourras/Baron/Vincard.....Will Tacey
Jean/Bauge.....Stephen Hoyle
Deloche/Colomban.....Michael Hugo
Mme Aurelie/Mme Baudu.....Clare Beck
Mme Desforges.....Melissa Jane Sinden
Mme Marty/Pauline.....Maeve Larkin
Clara.....Chantelle Dean
Genevieve/Margueritte/Mme Boves.....Polly Lister
Written by Emile Zola
Adapted by Carine Adler
Directed by Stefan Escreet
Producer: Charlotte Riches.
Last on
More episodes
Next
You are at the last episode