Music and featured items
21 items
Add music you love and enjoy it with
DJ Edu mashes up of African beats with chart hits & club bangers!

Nigerian Hip Hop artist Modenine in the studio with Edu.

Sauti Sol, General Pype & Sasha P Vs NERD

Mara Hio Hio Vs Hot N Fun (Kenya/Nigeria/US)

Penya/Star Track

Aura

Bienvenue A Poto Poto (Benin)

Afrolution

Damara Dik Ding

Botswana ft Antie Sousa (Namibia)

Prof Jay

Msilie (Tanzania)

Kaz

Run Run Run (Kenya)

Kaz Music

Jk

Kapiripiri ft Salma Song (Zambia)

The Mith

Fire (feat. Tickie Tah)(Uganda)

Ahmed Soultan

Jokko (feat. Fafadi & Amajan) (Morocco/Senegal)

Somum

K'naan

Bang Bang (feat. Adam Levine (Somalia/US)

A&M/Octone

Sarkodie

Lay Away ft Sway & Jayso (Ghana)

Duncwills Ent.

Bkay & Kazz

7 Wonders (Zimbabwe)

Boomslang

Jaywon

Gbon Gbon ft Terry G (Nigeria)

Wayna

Moonlight Rendezvous (Ethiopia)

Quiet Power Prod.
Best of Nigeria on BBC Playlister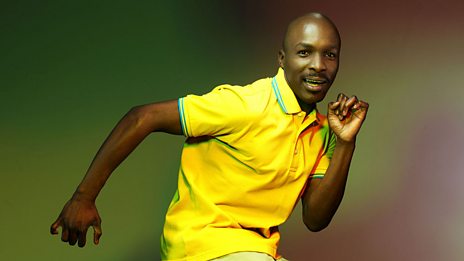 DJ Edu takes you on a tour of Nigerian pop music, from D'banj to Ice Prince to Dr. Sid.