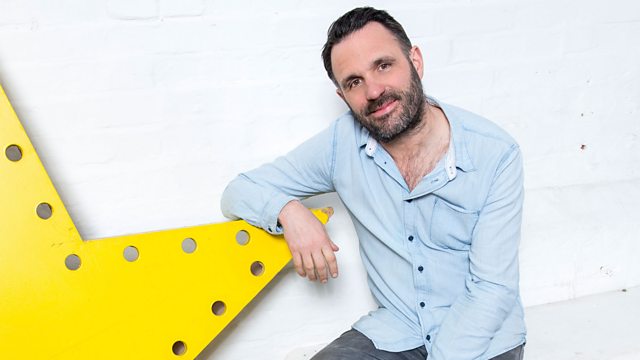 Troubles In Paradise
Justin Moorhouse from Phoenix Nights, you know - him out of Phoenix Nights, the one with the painted tiger face in the second series. Matt Everitt on the latest from Mark Ronson and Andy Burrows plus, your troubles in paradise. Murray Lachlan Young joins us for his regular spot of word wizardry and as for the soundtrack? We're talking...R.E.M., Sam & Dave, The Cribs, Sly & The Family Stone, Prince, Foals, Maytals, Arcade Fire, Tom Petty.....
Shaun Keaveny: never knowingly over-played.
Last on