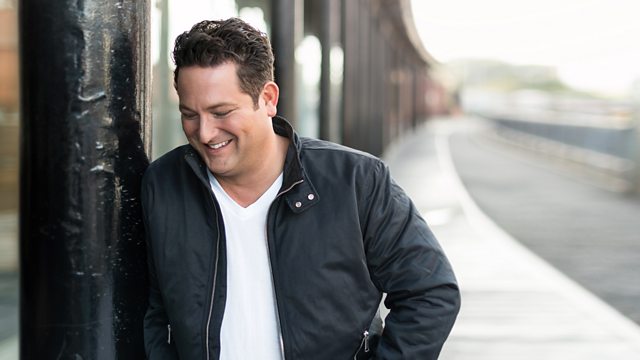 A Captive Audience
Come and join 6 Music's secret society of wonderful music and daft chat with The Hawk.
This morning Chris accused his producer Slev of being a geek because she used to make stained glass windows. That's rich coming from a 'young farmer'. There was also a 5.15 from XTC, birthday drinks news, and bad advice in songs - from 'Let's Do It In The Road' to 'Boys Don't Cry'.
The weather man off the telly, Dan Corbett, made a guest appearance to impart the latest forecast from BBC Weather Centre, and another episode of radio's finest musical quiz, The Rockbook Files, featured De La Soul.
There was a Great British Bake Off this morning between Phil, The Haxby Baker and, erm, Joss the civil servant, who stepped in when Hubert the french pastry chef went AWOL. Then there were the e-mails from Martin who had got locked in his office overnight, as far as we know he's still there.
Plus music from The Smiths, Underworld, Hafdis Huld, The Rolling Stones, Ou Est Le Swimming Pool, Kings of Leon and Mudhoney.
Last on