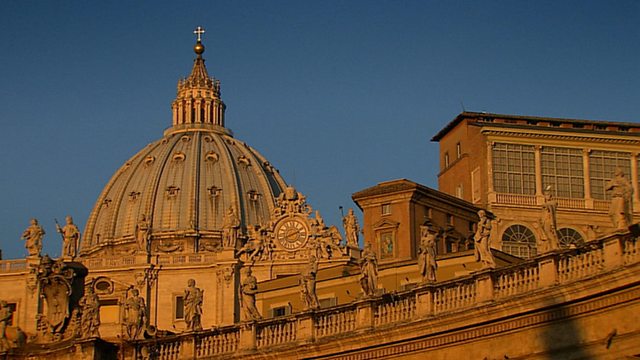 A' Bhatican, gu traidiseanta air a roinn mar stàite a tha cha mhòr uile gu lèir air a riaghladh le fireannaich. Ach, as na beagan bhliadhnachdan a th'air seachad tha barrachd bhoireannaich air tighinn gu dlùth ri cridhe an creideamh Chaitligeach ga ruith, ga àrdachadh agus ga ghlèidheadh.
Tha na boireannaich seo a dèanamh feadhainn dha na h-obraichean as cudromaich 's a Bhatican - taobh a-muigh obraichean a tha cur feum air òrdachadh. Tha iad a coileanadh iomadh dreuch eadar-dhealaichte. Bho bhith a rannsachadh ainmean a th'air an cur air adhart airson inbhe naomh fhaighinn gu bhith fregart ceistean an t-sluaigh mu dheidhinn cothrom am Pàp a' choinneachadh.
The Vatican is traditionally a male dominated state, but recently women have increasingly been finding careers at the heart of the Catholic faith; running, promoting and preserving the heart of the Catholic church.
These women do some of the most important jobs in the Vatican - outwith those jobs which require ordination. They fulfil tasks as varied as helping to vet saint applicants to dealing with public enquiries to meet the Pope.
Last on