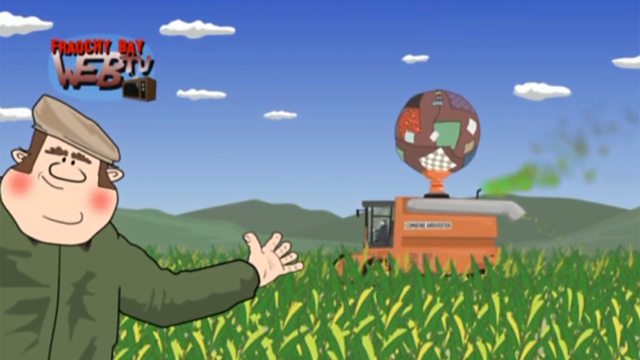 Craoladh Curamach (Radio Renewables)
Fàilte gu Fraochy Bay , baile nach fhaic thu a h-uile là! Is iomadh annas a tha ri fhaicinn sa bhaile , agus sin gun ghuth air càil ach muinntir a bhaile fhèin. Tha an stèisean rèidio agus telebhisean airson dearbhadh am bheil dreach uaine air a bhaile.
Welcome to the colourful and unusual world of Fraochy Bay, a miniature metropolis somewhere off the fringes of the map. Fraochy Bay FM and WebTV search for some environmental friends.
On TV