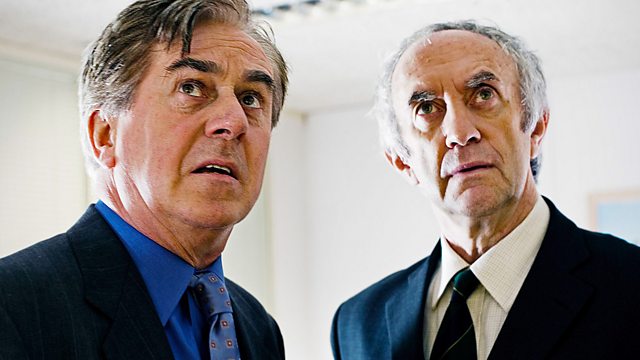 Comedy drama series by Nigel Williams that charts the misfortunes of a middle-aged HR officer and his trouble-making colleague.
Sam, fearing the sense of purposelessness that often hits retirees, decides to redecorate his house. But, his housemate Peter worries, has he some darker purpose in mind?
Peter ..... Jonathan Pryce
Sam ..... Nicholas Le Prevost
Nigel ..... Tony Bell
Director: Peter Kavanagh.
Last on