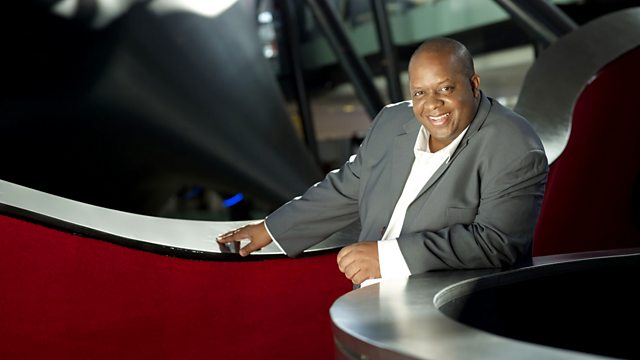 Trilok Gurtu, Kit Downes
Julian Joseph presents concert music by Indian master percussionist Trilok Gurtu plus an interview with UK pianist Kit Downes whose latest album 'Golden' (Kit Downes Trio) has been nominated for the prestigious Mercury Music Prize.
Kit studied music at both the Purcell School of Music and the Royal Academy of Music. He currently plays with his own trio, Stan Sulzman, Troyka, The Golden Age of Steam, Sam Crockatt and Clark Tracey - and has played with Joe Locke, Gilad Atzmon, Empirical, Gerard Presencer, Seb Rochford, Ian Ballamy, Peter Ind, Gwyneth Herbert, John Warren and Eugene Skeef. He has also performed with leading British bands Fraud, Asaf Sirkis' Inner Noise, Gilad Atzmon's Orient House Ensemble, Acoustic Ladyland, Nostalgia 77 and Dennis Rollins' Badbone and Co. His trio have been performing since 2005 and features Calum Gourlay (Tommy Smith, Martin Speake, Tom Cawley) on bass and James Maddren (Marc Copland, Stan Sulzmann, Gwilym Simcock) on drums. Inspired by a wide range of influences, ranging from Bela Bartok to Keith Jarrett to Rufus Wainwright, the trio endeavors to both celebrate the classic piano trio tradition as well as develop it.
Kit reveals his approach to music making and navigates Julian through his latest album 'Golden'. Also on this edition of Jazz Line Up, edited highlights of a European Broadcasting Union concert set by Trilok Gurtu whose past work has included collaborations with Don Cherry, John McLaughlin, Joe Zawinul, Jan Garbarek and Pat Metheny.
Last on