Kevin Cecil on the tradition of the comedy book

Kevin Cecil wrote the online content for Come Fly With Me - on the Comedy Blog he explains how he was inspired by the traditional comedy books of yore.

Come Fly With Me 'Online Book'

Interview With Matt Lucas And David Walliams

BBC Programme Information's Jane Dudley met David and Matt during filming to discover more about the series.

Read the full interview at the BBC Press Office
Online check-in, duty free catalogue and more!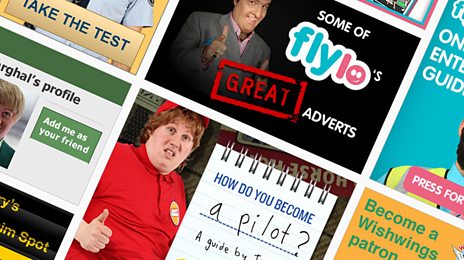 Explore the world of Come Fly With Me: Your favourite characters star in online extras.
Buy online
Available on: DVD, Blu-ray or Video download
From suppliers including: Amazon, BBC Shop, iTunes