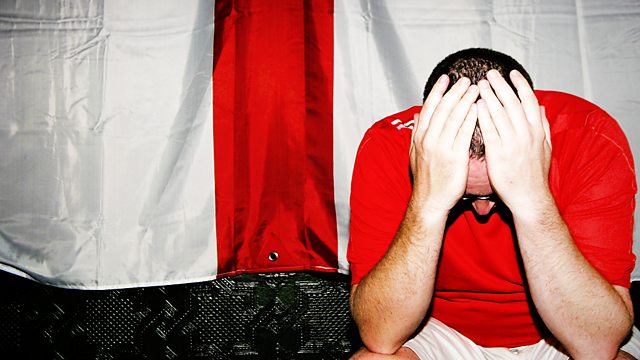 Men of Hope
By Paul Watson. Only days after our Coalition Government gave their 'mother of all budgets' the English nation is again holding it's collective breath. A Chancellor's fear filled austerity speech fades into party politics, a warm up act to a more serious matter. Football! A sport that enables the understanding of a nation.
Set in the Man of Hope, a pub draped in the ephemera of patriotism, Paul Watson's play 'Men of Hope' explores sensitive male issues, difficult lives and the sexual relationships of its regulars.
Gathered together in high expectation of an English World Cup win the mood of the men blackens as our football team are out played by the old enemy, Germany. Interweaving the games intense moments with the emotional drinkers 'Men of Hope' exposes a variety of revealing outbursts from those watching: a culture of hopelessness, an inability to cope with relationships and the every day needs of being a man.
Colin and Dean, lovers for years, are facing up to Colin's irascible temper and terminal cancer. John is advising Dave to leave his unfaithful wife and live with Lola, the pub's barmaid. The landlord Gerry also desires to woo Dave 'a man with a miserable wife and sleeps alone is fair game I'd say'. For Lola it's a declaration of war! Max; a sexually aware virgin from the local public school seeks enlightenment from Andrea.
Greying Jonathan is in the clutches of a Russian 55million dollar con. The football match is eventually hijacked with tragic consequence by Gareth and his gang of tin pot car drivers. By plays end, England is shamed both by its footballers and watchers.
Cast:
Dean ..... Barry Aird
Colin ..... Robert Longden
John ..... Peter Benedict
Dave ..... James Allen
Gerry ..... Mark Kempner
Lola ..... Tilly Vosburgh
Andrea ..... Louise Jameson
Julie ..... Jacqui Sharpe
Joe ..... Mike Anfield
Jonathan ..... Michael Fenton Stevens
Gareth ..... Gareth Abel
Wayne ..... Rhys Swinburn
Young Max ..... Matt Field
Older Max ..... Fred Wheadon
Narrator ..... Paul Watson
Producer: Paul Watson
A Pier Production for BBC Radio 4.
Last on