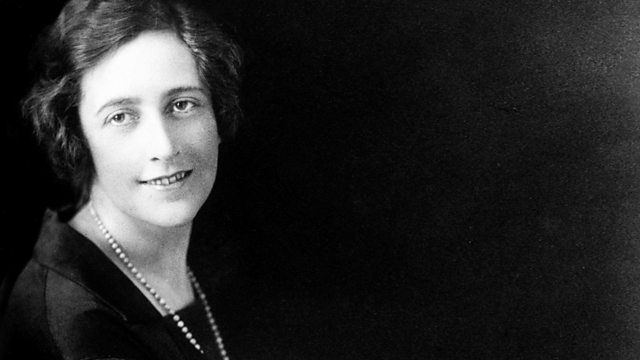 Following the success of the first series of The Mysterious Mr Quin, Martin Jarvis reads three more stories about Agatha Christie's personal favourite character.
Mr Quin assists his friend Mr Satterthwaite to investigate three mysteries. But one mystery remains - who is Mr Harley Quin himself?
Mr Satterthwaite meets Mr Quin at a performance of 'Pagliaccia', sung by the rising tenor star Yoachim. In the audience they see a remarkably beautiful young woman. After the performance Quin mysteriously hints that, once again, they have been witness to a drama. Outside the opera house Satterthwaite offers the young woman a lift home in his car to escape a scuffle between her jealous companion, Philip Eastney and another young man, Mr Burns.
Later, Satterthwaite encounters Gillian and Charlie Burns in Kew Gardens; they are now engaged to be married. Gillian is worried that Eastney may be upset. Charlie reveals Gillian's sad history of distressing behaviour by men obsessed with her.
That evening, Satterthwaite encounters Eastney who discusses his war work on poison gas manufacture but, mainly, music. Eastney once heard Caruso sing and believes the tenor was able to shatter a glass with a particularly pitched high note.
On his way home Satterthwaite realises the significance of Quin's remark at the opera. The latest newspaper announces that tonight's concert on the wireless will include Yoachim singing a song with a particularly high final note.
Will Satterthwaite be in time to prevent a tragedy?
Producer: Rosalind Ayres
A Jarvis & Ayres Production for BBC Radio 4.
Last on
Credits
| Role | Contributor |
| --- | --- |
| Author | Agatha Christie |
| Producer | Rosalind Ayres |