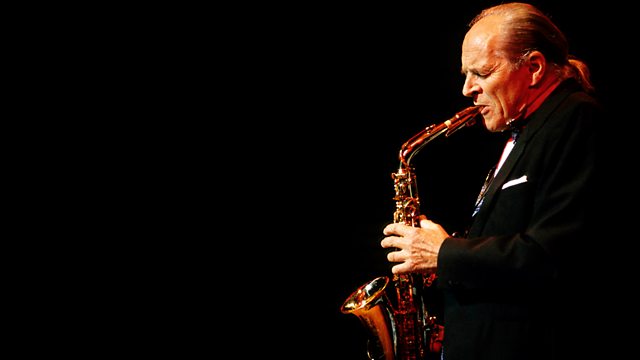 Sir John Dankworth at the BBC
With an introduction from his widow Dame Cleo Laine, this programme pays tribute to Sir John Dankworth, jazz musician, big band leader and composer for TV and film.
Featuring a wide variety of performances from the BBC archive, it includes John playing saxophone in the company of his hero Duke Ellington from Monitor 1958, an appearance with his orchestra at the Royal Variety Performance 1962, classic tracks from the series Jazz 625 including John's band accompanying Cleo Laine, and Cleo and John's 2007 performance on Later with Jools Holland.
Information captions give background details about the tunes played and John's illustrious career. John, who died in February 2010, was a pioneer of modern British jazz and an ambassador for all genres of British music.