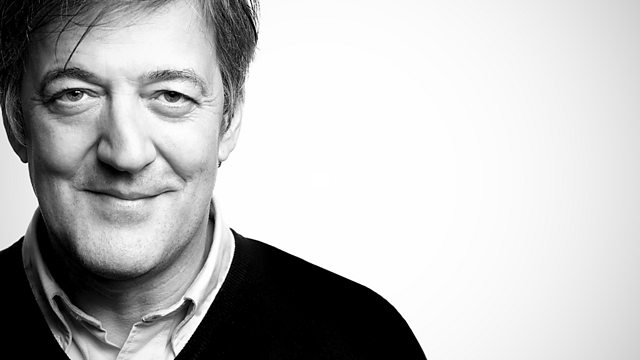 Stephen Fry and Blood and Gifts
Listen in pop-out player
Stephen Fry talks about The Fry Chronicles, the second volume of his autobiography, thirteen years after Moab is My Washpot. Arriving at Cambridge on probation Fry recalls sharing the Footlights spotlight with Emma Thompson and the beginning of his relationship with Hugh Laurie.
Making its World Premier, J T Rogers's play Blood and Gifts is a political thriller which is set in the 80s after the Soviet invasion of Afghanistan. Following the CIA's representative who was sent to try and halt Soviet progress to Pakistan, the play sweeps through refugee camps, mountainous tribal regions, and the offices of power both overseas and in the US.
BBC's world affairs editor John Simpson reviews
I'm Still Here is a documentary film about Joaquin Phoenix's transition from Hollywood actor to a career as an aspiring rapper. Or is it? Directed by Phoenix's brother in law, Casey Affleck, the film is either a ground breaking hoax, or a portrait of Joaquin Phoenix's declining mental state. Antonia Quirke reviews.
Producer Nicki Paxman.
Last on