BBC's world affairs editor John Simpson reviews teh World Premier of J T Rogers's play Blood and Gifts, a political thriller which is set in the 80s after the Soviet invasion of Afghanistan.

Stephen Fry talks about The Fry Chronicles, the second volume of his autobiography, thirteen years after Moab is My Washpot.

I'm Still Here is a documentary film about Joaquin Phoenix's transition from Hollywood actor to a career as an aspiring rapper. Or is it? Front Row review.
The Fry Chronicles

The Fry Chronicles by Stephen Fry is published by Penguin and is out now.

Stephen Fry

Blood and Gifts

Picture shows:
Abdullah Khan as DEMOSTHENES CHRYSAN in Blood and Gifts
Photo credit:
Richard Hubert Smith

Blood and Gifts by J T Rogers is on at the Lyttleton Theatre until Tuesday 2 November.

National Theatre

I'm Still Here

I'm Still Here is in cinemas from Friday 17 September, certificate 15.
Front Row's Cultural Exchange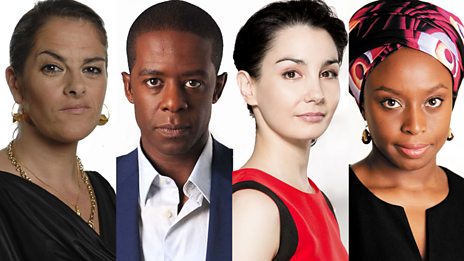 Seventy-five leading creative minds choose a favourite cultural work.