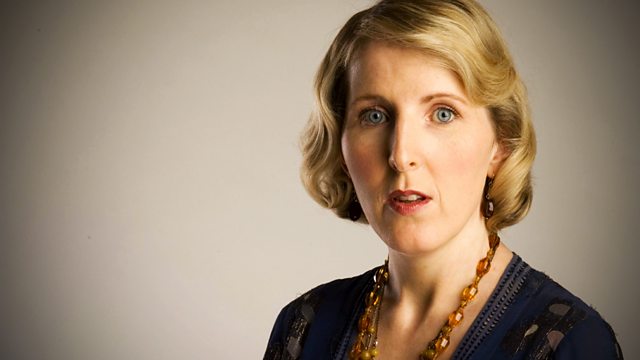 The situation at Appleyard College is worsening as worried parents withdraw pupils. The negative publicity continues and Mrs. Appleyard becomes more and more grim. When Michael and Irma come round, neither can offer any more information, to the dismay of the police and Mrs Appleyard. Before she leaves for Europe, Irma pays a last visit to her school fellows with disastrous results.
Narrator ..... Penny Downie
Mrs Appleyard ..... Fenella Woolgar
Mademoiselle ..... Elizabeth Boag
Sara ..... Celeste Wong
Irma ..... Anna Skellern
Edith ..... Andi Snelling
Miss Lumley ..... Lauren St Paul
Michael ..... Nicholas Banks
Sound design: Eloise Whitmore
Original music: Jon Rose
Script editor: Helen Meller
March of the Men of Harlech played by Amanda Dalton.
Participation from Year 12 students of Springwood High, New South Wales.
Producer/Director: Polly Thomas
A Somethin' Else production for BBC Radio 4.
Last on