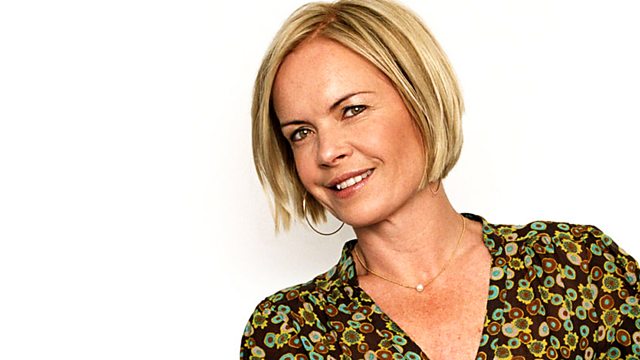 12/09/2010
Listen in pop-out player
Mariella Frostrup talks to DBC Pierre about his new novel Lights Out in Wonderland, the third in what the author describes as a loose trilogy which began with his Man Booker prize winning book "Vernon God Little".
Novelist and critic DJ Taylor joions adventure travel writer Tim Butcher to discuss "Chasing The Devil", Tim's account of recreating the novelist Graham Greene's journey across Sierre Leone and Liberia in 1935. What does the recreation of the author's epic trek on foot across some of the most dangerous terrain in West Africa at the beginning of the 21st century tell us about Graham Greene, one of the 20th century's greatest novelists? And what exactly was the impact that Africa had upon his writing, a continent he famously described as "not a particular place, but a shape, that of the human heart."
In the Reading Clinic, Professor of 19th Century Literature John Bowen discusses some of the many books based on classic novels, in response to a query from a listener who enjoyed Michael Cunningham's "The Hours" and wants to read more contemporary novels inspired by the classics.
Producer: Hilary Dunn.
Last on