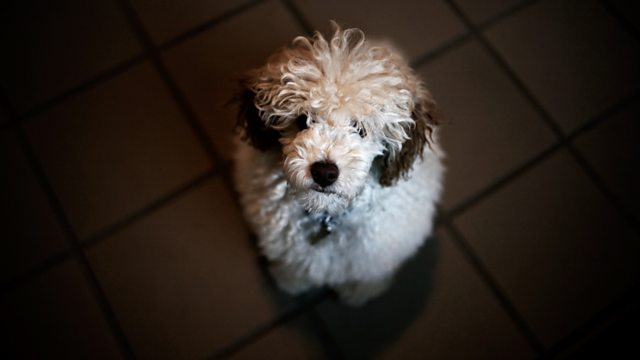 Susie Maguire's trilogy of comic stories about the fallout from a break up. Who gets left with what? Music, water, transportation, arithmetic...possessions, separations...and Love. Rebecca Front reads Andria's story.
Andria fell hook, line and sinker for the enigmatic and brooding Russian pianist, Boris. They met at a street market and the attraction was instant. He posted a little Russian doll through her letterbox with his phone number attached. How could she resist?
She decides to buy a bed. A 'lit bateau'; a boat bed, which she hoped was going to be a metaphor for the fantastic voyage the two of them were about to embark on together.
Sure enough, nine months later, the sound of Boris's piano playing is punctuated by the patter of feet across the parquet floor. Well, they are paws to be precise, belonging to an Italian greyhound that Andria found on the street. They name her Mimi.
Boris's passion for his art, once the very thing that attracted Andria, is becoming a source of friction. That intensity that was once directed to her is now being poured into his music. He's playing piano at 4am in the morning, Andria is angry and Mimi is confused.
After one particularly blazing row, Andria wakes to the realisation that her bed that was once so symbolic of the dreams she held for their future, now resembled the raft of the Medusa. Things can't go on - but what about poor Mimi? Beds, pianos, dogs and shipwrecks as Rebecca Front reads Andria's story.
Producer: Sarah Langan.
Last on
More episodes
Previous
You are at the first episode