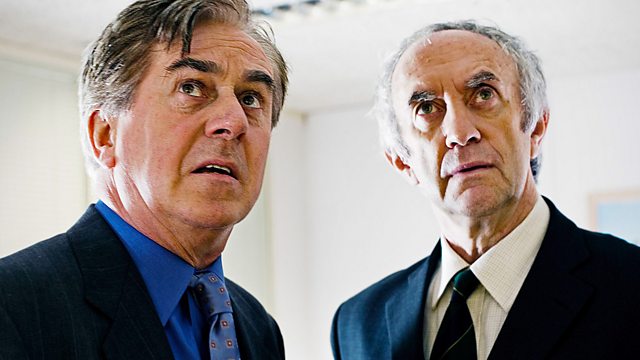 Comedy drama series by Nigel Williams that charts the misfortunes of a middle-aged HR officer and his trouble-making colleague.
Sam and Peter wile away retirement blues with a holiday in Spain. Suddenly Sam, a lifelong virgin, seems to be presented with a life-changing opportunity.
Sam ..... Nicholas Le Prevost
Peter ..... Jonathan Pryce
Miguel ..... Sam Dale
Gwenda ..... Christine Kavanagh
Director: Peter Kavanagh.
Last on