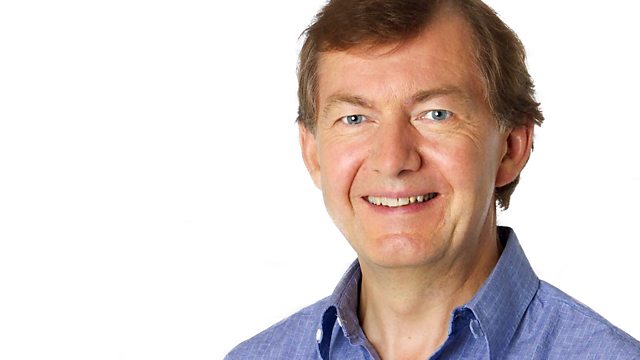 Sir Bernard Ingham, and Chavez election
As Labour steps up the pressure on the Prime Minister's Director of Communications, Andy Coulson, Rhod asks Sir Bernard Ingham, Margaret Thatcher's press secretary, how he would have handled the situation (1.05am).
Two people accused of trying to extort money from the film star John Travolta have been discharged from a court in the Bahamas. Sasha Lightbourne from the Bahama Journal fills us in on proceedings against former Senator Pleasant Bridgewater, and medic Tarino Lightbourne (1.25am).
Thousands of containers of rotting food have become an election issue in Venezuela, where President Hugo Chavez is facing an increasingly united opposition. Will Grant in Caracas explains how Chavez's new 'good living card' is being likened by opponents to a ration booklet (2.20am).
In Outriders at 3am, there's consternation in Second Life. 'Emerald', a viewer that displays the virtual world, has been removed from Second Life's recommended list.
Plus Rahul Tandon meets bookies in Mumbai as the cricket spot-fixing claims shake the betting industry (4.05am), the latest from the US Open, and how postal workers in Calgary are risking life and limb because of dive-bombing hawks (2.50am).
Last on