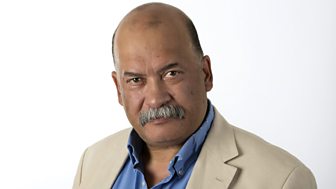 Pienaar's Politics
John Pienaar shares his keen political observations, with news and interviews from key political figures in Westminster
Gina Miller on abuse over her fight to give MPs the right to a vote to trigger Brexit.

David Cameron miffed by MP who ate his special toast - he has to have the crusts cut off.

Ex-adviser to the Russian government storms out of Pienaar's Politics studio over Syria.

Conservative MP Dominic Grieve goes under the grill for #BBQs.

The voice of Mr Burns & Ned Flanders reveals what they make of President Trump.

Tory MP says media treatment of judges who made Bexit ruling was "utterly despicable".

Bianca Jagger says the media has a "profound responsibility" for Donald Trump's victory.

News and interviews from key political figures in Westminster with John Pienaar.