Add music you love and enjoy it with
Tamsin Greig

Tamsin Greig, well-known to Radio 4 listeners as Debbie Aldridge in Archers, is starring in a very different story of country folk. 'Tamara Drewe', directed by Stephen Frears, is based on Posy Simmonds' graphic novel about a metropolitan journalist who returns to her peaceful rural village and kicks up a storm of gossip, lust and jealousy. Tamsin plays the long-suffering wife of an adulterous novelist, just one of the men competing for Tamara's affections. She talks to Jenni about the role.

'Tamara Drewe' will open in cinemas throughout the UK on 10th September

Where are all the male teachers?

The latest statistics on the teacher workforce published by the General Teaching Council show that about one in four primary schools in England have no male teachers at all. You'll find even fewer men teaching in nurseries. In fact, despite teachers getting younger overall, there's currently just one man under the age of 25 who works in a state-run nursery in England. He is Jamie Wilson and he joins Jenni, along with Sue Palmer, author of 21st Century Boys and Toxic Childhood and Darren Northcott, Head of Education Policy at NASUWT to discuss whether this lack of men in education matters?

Nell Bryden

Nell Bryden was a struggling musician from Brooklyn, until she accidentally uncovered a rare painting hidden away in her father's attic. It would change her life. Nell auctioned it at Sotheby's and walked away with a staggering $270,000, enabling her to fund an album launch and European tour. A classically trained musician, Bryden dreamed of becoming an opera singer before hearing Jimi Hendrix and Janis Joplin for the first time. She joins Jenni to talk about her upcoming performance at Proms in the Park and to perform one of her tracks live.

Nell Bryden

Iris Murdoch - what is her literary status?

Iris Murdoch died in 1999 with 26 novels to her name, including "The Bell", and the Booker Prize-winning "The Sea, The Sea". She also won the Whitbread Prize and was made a Dame. In addition to being a novelist – indeed fundamentally to her novel-writing – she was a philosopher deeply concerned with the notion of what it is to be good. Eleven years on from her death, how does her reputation as a novelist stand? Jenni is joined by Bidisha, a great fan of Murdoch's writing, and by Dr Anne Rowe, Director of the Centre for Iris Murdoch Studies at Kingston.

The Fifth International Iris Murdoch Conference is this weekend at Kingston University and includes an exhibition of letters from Murdoch to the French poet Raymond Queneau.
Woman's Hour Power List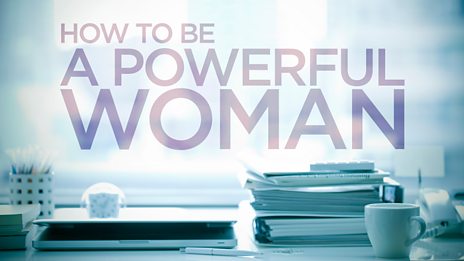 Superstars, polititians, CEOs & entrepreneurs grace the inaugural Woman's Hour Power List
Free downloads
Discover cooking techniques and tips to help you perfect your cooking know-how. Jenni Murray and…

Which women have the biggest impact on Britain's economy, society, politics and culture today?…

Woman's Hour brings you the big celebrity names and leading women in the news, with subjects ranging…