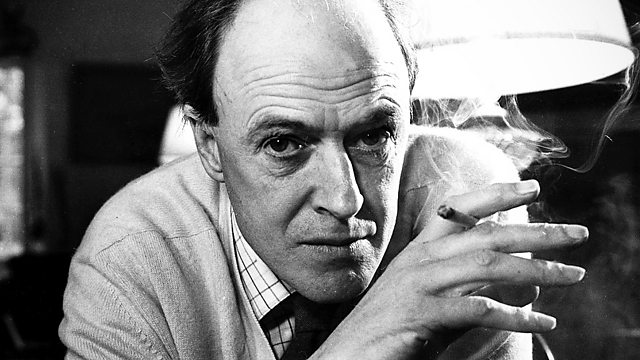 "Roald Dahl thought biographies were boring. He told me so while munching on a lobster claw."
The new biographer of Dahl is Donald Sturrock, who once made a film about the writer, so knew the man and his family very well. His book charts Dahl's rich and varied life as fighter pilot, intelligence operative, and the adult writer who then wrote for children in such an impactful way that he remains hugely popular with today's young readers. He was truly on their wavelength. He spoke to them through books such as Charlie and The Chocolate Factory, The BFG and Danny, Champion of The World.
Sturrock investigates Dahl's eternal popularity as a writer. And of course the man behind the books...
2. According to Dahl, it was a dramatic war-time plane crash that steered him towards being a writer.
The reader is Julian Rhind Tutt and the voice of Dahl is Ian McDiarmid
Producer Duncan Minshull.
Last on