Add music you love and enjoy it with
W.Hanna

The Smurfs

Televisions's Greatest Hits 70's & 80's

Fontana: Chapter 1. The Birth (60's), Fontana, 3

Dusty- The Silver Collection, Philips

The Greatest Hits Of 1974 (Various), Premier

ABBA

Ring Ring

Abba, Polydor

(CD Single), 157 Records, 1

Moira's Golden Oldie

The Shadows

Apache

The Shadows - First 20 Years At The T, EMI

Doris Day

The Deadwood Stage

A Portrait Of Doris Day, Stylus

Million Sellers Vol.14 - The Seventie, Disky

Hits Of 1971 & 1972 (Various Artists), Polydor

(CD Single), Universal, 1

(CD Single), Mosley Music/Interscope Records, 1

The Very Best Of The Osmonds, Polydor

(CD Single), Fullfill Records, 1

Gobsmackers #1

Fleetwood Mac - Greatest Hits, Warner Bros

Gobsmackers #2

Donna Summer - On The Radio, Casablanca, 7

The All Time Greatest Movie Songs, Columbia/Sony Tv

Light Years - The Very Best Of ELO, Epic

80s Mania (Various Artists), BMG, 3

The Detroit Spinners

Working My Way Back To You

Heart Full Of Soul 2 (Various Artist, Global Television
Today's show was dedicated to anyone who's trying something new this weekend

Today's show was entitled "Rent or borrow first until you're sure you like it!"

Today's show starred:

Kathyryn Macdonald from Edinburgh is getting married today

Alice Bromwhich from Devon is celebrating her big 3-oh!

Rick Partridge, Bob Isaacs and Rob Campbell from Bedford are preparing to dress as Smurfs for charity!

Archie Munga from East Grinstead who went to school in England for the first time

Saffia Adda from Beccles who is writing up on the blackboard what the whole school is having for lunch!

Geoff Halford from York chose the Golden Oldie

Bex Haywood from Worcestershire made the Mega-Phone-Call

Katy Bennett, England Lacrosse team captain was today's Mystery Guest

John Temple from Welson chose the Gobsmackers

Rabbi Pete Tobias gave us reason to Pause For Thought

Barbara Morton from Asford said "'ello, 'ello, 'ello!"

Theresa Fuller from Bransburton said "Hello!"

Kenny Macyver from Invergordon said "Hello There!"

Pause for Thought

From Rabbi Pete Tobias, of the Liberal Synagogue, Elstree

We're just a few days away from the beginning of the Jewish New Year,
Chris.

It may seem a bit strange to be celebrating the New Year in
September, but this isn't a 'December 31st count down the seconds to midnight and let the champagne corks pop' kind of New Year.

It's more of an 'in what ways have I let myself or others down during the
past year and what am I going to do to in the coming year to make it
better?' kind of New Year. And all over the world, Jewish people will be
attending synagogue next week and, among other things, listen to the sound of the ram's horn being blown.

It's a relic of ancient times when the new moon, and other important moments in the lives of the people, would beannounced in this way. Its purpose nowadays is to remind us of the arrival of this special time of reflection, contemplation and the obligation to examine our deeds in order to improve ourselves.

It's also a time when we celebrate the birthday of the world. Not a 'blow out the candles on your birthday cake' kind of celebration, but more of an 'aren't we fortunate to have such a wonderful planet on which to live and shouldn't we show it and its creator a bit more respect and gratitude'celebration.

Stephen Hawking may be assuring us that the world didn't need a Creator, because the laws of physics made the creation of the world
inevitable, but he still leaves a couple of key questions unanswered.
Firstly there's the obvious one of who or what created the laws of physics.

But perhaps an even more fundamental question is why do the laws of physics that led to the creation of the world, and us on it, actually exist?

It's a question human beings have been asking themselves since the days
when my ancestors first blew a ram's horn to announce important moments in
their calendar and their lives. And its ancient, mystical sound reminds us that our world is still filled with mystery, with unanswered and
unanswerable questions.

So we welcome our new year thoughtfully, aware that our universe and our lives are more than just an inevitable consequence of the laws of physics and in the hope that the year ahead will be for us one of growth, sweetness and hope.
BBC Playlister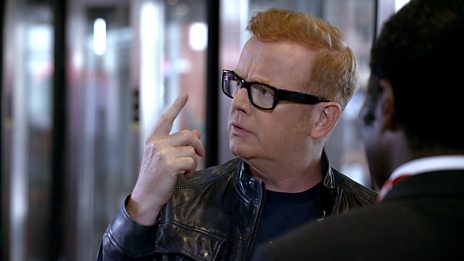 Chris has a song stuck in his head - but what is it? That's why he needs BBC Playlister!
500 WORDS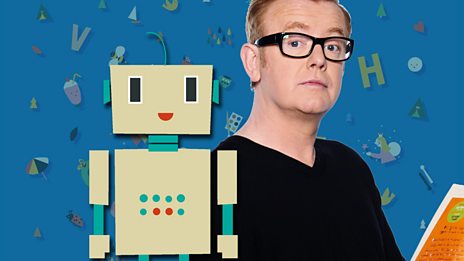 Featuring celebrity videos and top writing tips!
Free download
Catch up with the latest Breakfast fun with Chris Evans. Hear the best stories and the biggest…