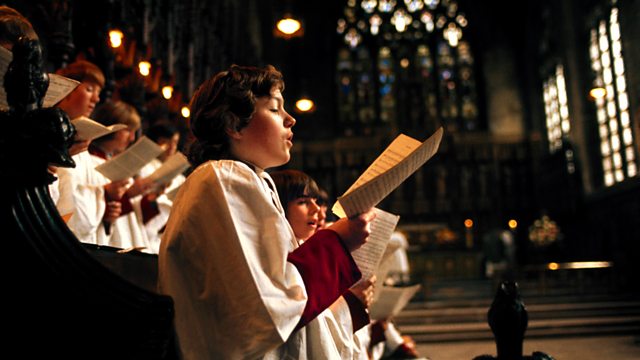 01/09/2010
From St Patrick's Church of Ireland Cathedral, Armagh sung by members of the 2010 Charles Wood Summer School.
Introit: Expectans expectavi (Wood)
Responses: Rose
Psalms: 6, 7, 8 (Purcell, Turner, Barnby, Lawes)
First Lesson: Jeremiah 3 vv15-25
Office Hymn: King of glory, king of peace (Gwalchmai)
Canticles: Wood in E flat No. 2
Second Lesson: Luke 14 vv15-24
Anthem: Lord, thou hast been our refuge (Vaughan Williams)
Final Hymn: Jesu, the very thought of thee (St Botolph)
Organ Voluntary: Dankpsalm (Max Reger)
Director of Music: David Hill
Organist: Daniel Hyde.
Last on