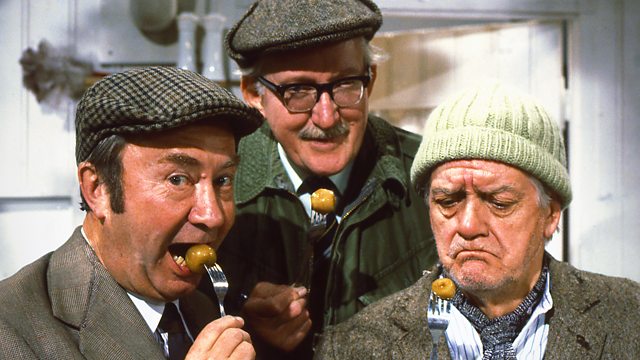 Last of The Last of the Summer Wine
Broadcaster and poet Ian McMillan pays tribute to television's longest running situation comedy 'Last of the Summer Wine' which drew to a close last year.
It would be hard to argue that Last Of The Summer Wine is anything but a British classic. Until recently the world's longest running TV situation comedy seemed immortal. In its heyday, the adventures of senior citizens Compo, Foggy and Clegg drew audiences of 19 million and as we know, this current next series will be the last.
The lyrical adventures of three bungling, elderly oddballs have charmed viewers of all generations for over a third of a century, and this programme charts the shows unbelievable success.
The show was pioneering in many ways, one of which was the decision to have and ultimately set the trend for a double length Christmas special.
Including exclusive interviews with major cast members and archive of the late Bill Owen and Kathy Staff, who turned the character of battleaxe Nora Batty into a treasured national icon, the programme delves behind the scenes with writer Roy Clarke and producer/director Alan J. W. Bell who offer fascinating insights into the show's journey from script to screen.
Cast members pay tribute to Ronnie Hazlehurst's theme music and and McMillan calls to mind his own favourite characters in the series.
The programme examines why the series has survived so long, surprising critics, audiences and even the BBC itself which has often been accused of underestimating its importance.