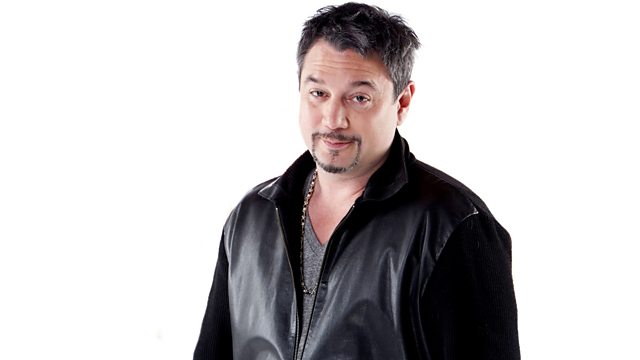 22/08/2010
Huey Morgan travels to a secret East London location to meet experimental beat-maker and producer Flying Lotus.
Fresh from the successful release of his 'space-opera' Cosmogramma on Warp Records and three very different and extra special London dates Huey meets LA based Fly-Lo to talk about the science and the passion behind his music making. He keeps good company, his Aunt is Alice Coltrane, his cousin Ravi Coltrane and Thom Yorke appears on the latest album. Huey chats to him about his production work with Gonjasufi, his music addiction and why he loves London.
Also on the show, Huey's old NY pal Mark Ronson continues his reign in, picking records from his huge personal collection that have influenced his appropriately titled new album Record Collection. Huey has another New York Minute with DJ Uncle Mike, dialing into the Big Apple to reminisce about a classic NY night club and he puts the needle on the record for a listener in 'Vinyl Fetish'.
All tied together by Huey's eclectic record selection from the likes of the Beastie Boys, T-Rex, The Five Keys, Bobby Womack, David Bowie, The Cult and Ms Nina Simone.
Last on