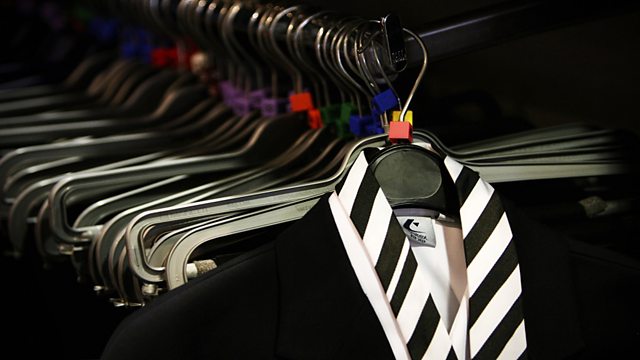 03/09/2010
Listen in pop-out player
Presented by Jenni Murray.
Scottish Women's Health .A recent report has found that the Scots still drink and smoke more, and have poorer diets when compared to their UK counterparts. In particular, Scottish women appeared substantially worse than those in the rest of the UK, with a higher chance of them developing long term illnesses such as diabetes and heart disease. So what is causing such ill health and poor diets in the country? Is it poverty or tradition and culture; and what is the government doing to improve the health of Scottish women? Jenni is joined by Shona Robison, the Scottish Public Health Minister and Dr Douglas Colville, a GP in the Rutherglen district of Glasgow.
School Uniforms - The summer holidays are over and the new school year is about to start. Parents are in a rush to buy the correct school uniform before the crucial day. One of the dilemmas of today's parent is how far to accept 'customisation' of the school uniform and when to try and enforce school rules. If you buy those expensive plain black regulation shoes will she wear them or will they just stay hidden in the back of the wardrobe? Is it acceptable for young teenage girls to wear short skirts to school or, more likely, to hitch it up once they've left the house? What about unbuttoning the top button of their shirts or a big knot in the tie? And how far should they be allowed to go with accessorising - jewellery, make-up and colourful hairbands. Should head teachers take a harder line on school uniform, or is customising a harmless part of teenage rebellion? Jenni is joined by journalist Rosie Millard, and Kathy August, Principal of Manchester Academy.
Delusions of Gender - The Real Science Behind Sex Differences is a new book by Cordelia Fine published on 4th September. It's an attack on pseudo-scientific claims about the differences between the male and female brain. Drawing on the latest research in developmental psychology, neuroscience and social psychology, Delusions of Gender rebuts these claims, showing how old myths, dressed up in new scientific finery, help perpetuate the status quo. Jenni talks to Cordelia Fine and to Professor Melissa Hines of the University of Cambridge.
And DaleDiva - the all woman acapella choir from Derbyshire which has just won Channel 5's talent show Don't Stop Believing.
Last on