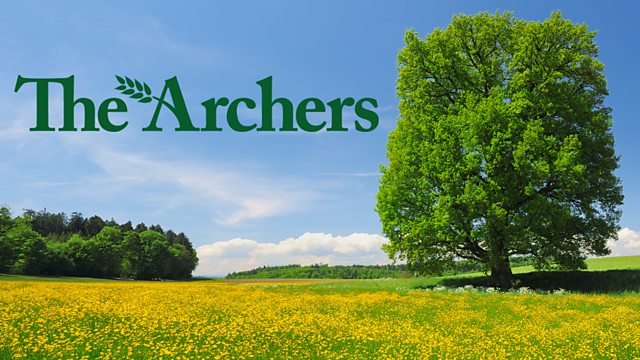 29/08/2010
Eddie asks David if the tickets have arrived for the Dairy Event, but he's really hankering for a lift. David offers to pick Eddie and Ed up, which means they can have a few pints. Eddie makes out the thought hadn't crossed his mind.
It's Lower Loxley's steam fair but Elizabeth's worrying about sending Lily and Freddie to boarding school. Realising how concerned she is, Nigel promises to give it some serious thought.
Nigel tells Bert that he's keen to turn a patch of land over to allotments. Bert's delighted by Nigel's generosity and suggests the land by the rare breeds would be an ideal spot. Nigel's planning to have a word with Edgar Titcombe, hopeful that he'll be on hand to give advice, but Bert eagerly offers to be Nigel's allotment advisor.
David congratulates Nigel on a successful event but he's worried about Pip, who goes back to college next Wednesday and is nervous about facing everyone. Nigel admits that Elizabeth's having second thoughts about sending Lily and Freddie to boarding school. Nigel hears Elizabeth getting irate with one of the traders. Seeing her so wound up helps him come to a decision - they'll look for another school. Elizabeth can't thank him enough.
Last on