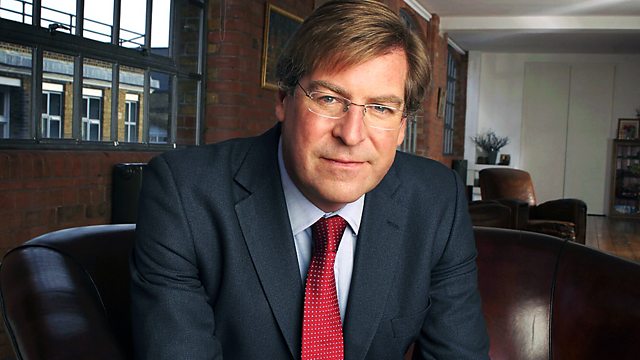 29/08/2010
Edward Stourton with the religious and ethical news of the week. Moral arguments and perspectives on stories, familiar and unfamiliar.
As the dust settles in Northern Ireland following the police report into the Chesney bomb, Edward talks to Irish journalist and political activist Eamon McCann about collusion between church and state during the troubles.
Frustrations remain in the US as Gulf oil spill investigators lashed out at BP over its refusal to explain who was in charge of safety at the Deepwater Horizon rig this week. Matt Wells reports on the churches who are praying on the beaches and calling for others to let go of their anger over the spill.
There are lots of great ways to spend your bank holiday weekend, but one Anglican Bishop is spending it sleeping rough on the streets of Lancaster to highlight the plight of the homeless - an issue he feels is set to worsen with upcoming cuts to housing benefits. We talk to the Bishop of Lancaster the Rt Rev Geoff Pearson.
We conclude our series on follies this week, with the Hell Fire caves - a labyrinth of caverns and tunnels, which runs a quarter of a mile into the hill under West Wycombe Park rumoured to have been used for Satanism and devil worship. Geoff Bird reports.
We hear about an innovative project training young lay Catholics to articulate the churches position to the media on contentious issues. Can they help the church improve its image in the build up to the Pope's visit? Bernadette Kehoe reports.
For some Catholics the problem is not one of image but a fundamental need for reform. Catholic Voices for Reform launches this week to voice that alternative view putting them head to head with their more conservative counterparts - we're joined by their spokesperson Valerie Stroud.
Five years on from Hurricane Katrina we hear from the retired Bishop of Louisiana, who stepped down after the disaster with Post Traumatic Stress Disorder, to hear about his and New Orleans road to recovery.
The "Protest the Pope" movement launch their campaign this week with a public debate on whether or not Pope Benedict's visit to the UK should be a state visit. Peter Tatchell and Austen Ivereigh are on opposite sides of the debate and join Edward to set out their arguments.
E-mail: sunday@bbc.co.uk
Series producer: Amanda Hancox.
Last on