Add music you love and enjoy it with
Brassed Off

The Harrogate Band

Lord Of All Hopefulness

Herbie Hancock, John Legend and Pink

Don't Give Up

Sacred and Secular

Dolly Parton and Ladysmith Black Mambazo

Knockin On Heaven's Door

Gospel Great

Choral Classic

Moment of Reflection
Dan Reed

In the 80's and 90's 'The Dan Reed Network' travelled the world opening for the likes of Bon Jovi, David Bowie and the Rolling Stones. However, Dan's travels weren't just musical and in recent years he has been on a spiritual journey that has taken him all around the world. He joins us this morning to tell us about his travels to both India and Israel and also sings live.

Link to Dan Reed's website

Revd Ruth Scott

Ruth trained as a nurse and midwife, and worked as a counsellor before being ordained priest in the Church of England in 1994, one of the first women to do so. She has a first class honours degree in theology and a masters, but is also trained in mime and physical theatre. Over recent years she has become increasingly involved in interfaith dialogue, storytelling within conflict situations including Northern Ireland the Middle East, as well as regular broadcasting work with the BBC. Ruth joins us from the Edinburgh Festival to give us a review of the best shows to see. Ruth will also provide our Moment of Reflection.

Rev'd Ruth Scott's Moment of Reflection

'It is better to be broken-hearted than heartless.'

I wonder at these words. In the desolation of heartbreak I long for release from despair: To feel nothing. Yet to never feel anything - that is a different matter. To be heartless is never to give or receive love, never to experience joy and delight or to know the pain that opens up the way of wisdom : It is never to understand the landscape of our lives in relation to others. It is to be forever alone, unmoved by the magnificence of mountains, the expansive silence of desert spaces, the smile of a child, or a tender touch that transforms darkness to light. It is to close off our capacity for compassion.

The heartless never know themselves as fallen, so they do not know what it is to rise and be redeemed. They breathe but they do not live. So I give thanks for this human heart of mine. Full, frail or broken I am glad it beats the dance of life within me.
Good Morning Sunday live in Glasgow: Ticket Information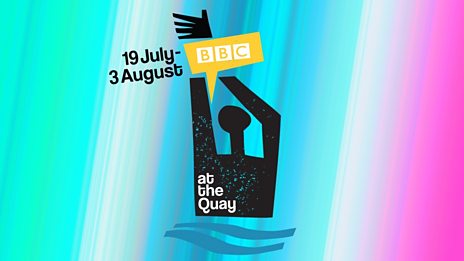 Find out how to join Clare for Good Morning Sunday live from Pacific Quay on 3rd August
Free download
Clare Balding talks to guests about their life and beliefs exploring, through conversation, matters…