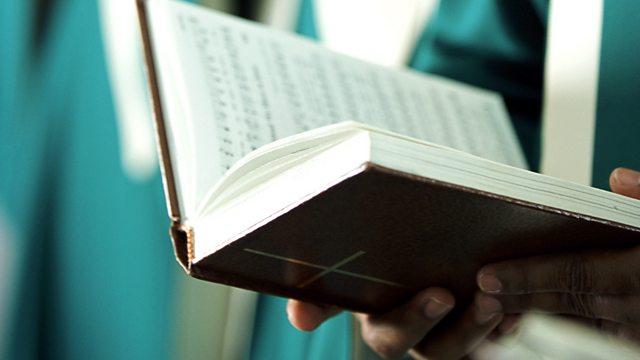 23/08/2010
DAILY SERVICE
Christian worship and music from Albany Road
Baptist Church in Roath, Cardiff.
Led by the Rev. Roy Jenkins.
Avril Harding conducts the Welsh Chamber Singers.
Organist John Cheer.
"Jesus' Ministry" - Luke 4: 14-21
Music:
Jesus, the name high over all LYDIA
The Kingdom of God is justice and joy LAUDATE DOMINUM
Man of sorrows GETHSEMANE.
Last on