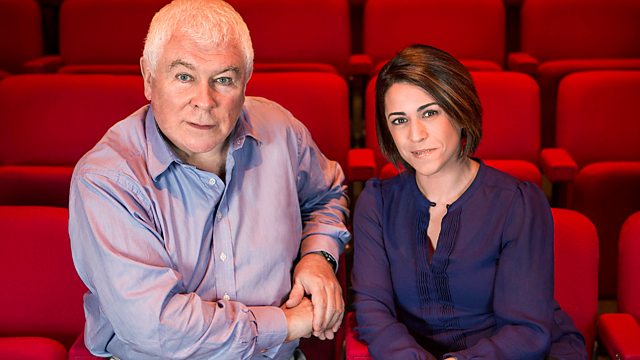 Petroc Trelawny - Tuesday
Petroc Trelawny interviews soprano Sophie Koch, who will be appearing as Concepcion in Ravel's L'Heure Espagnole at the Edinburgh International Festival in August.
Petroc also talks to conductor Nicholas Collon ahead of his appearance at the Children's Proms with the Aurora Orchestra, and to composer Mark Anthony Turnage and conductor David Robertson who will be featuring in the Proms this week.
There will be live music by cellist Gabriella Swallow and percussionist Genevieve Wilkins, who have recently formed the G Project and will be appearing alongside David Robertson in the Proms.
Main news headlines are at 5.00 and 6.00
E-mail: in.tune@bbc.co.uk.
Last on