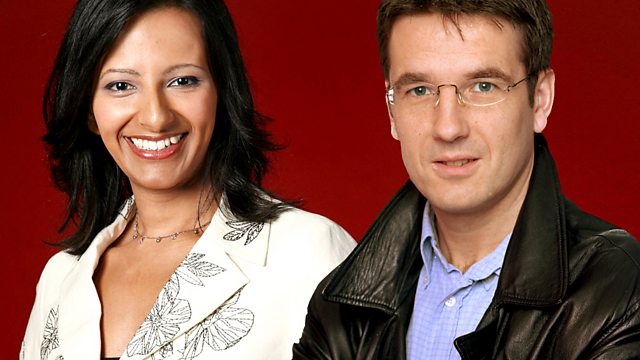 14/08/2010
News and sport with Ian Payne and Ranvir Singh.
Premier League bos Richard Scudamore says the 39th game is dead in the water and has his first row with outgoing Football League boss, Lord Mawhinney who wants a body to oversee the work of the Premier League.
New research suggests the number of people taking out high interest short term loans, called payday loans, has quadrupled in the past four years.
Sandy Gyorvar from Twinlakes Park in Melton Mowbray on Lilly the Meerkat who has finally had a family after a long search for a mate.
Last on