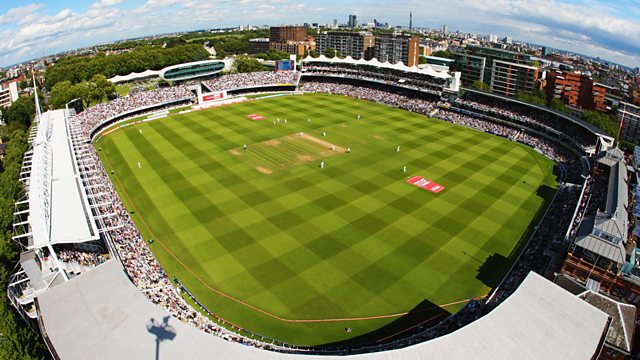 What's the point of the MCC?
The celebrated historian George Trevelyan once wrote that if the French nobility had only played cricket with their servants they wouldn't have had their chateaux burnt.
Today, with the revolution taking place within the game itself, Quentin Letts casts a quizzical eye over Marylebone cricket club, the English institution responsible for maintaining its laws and upholding its spirit.
It's not easy for MCC to shake off the weight of history. It resisted the demands of sexual equality almost into the present century, and it is still berated for its exclusiveness. The programme hears from Rachael Heyhoe-Flint who captained the first English women's team allowed onto the Lord's pitch, and to another former Captain, Mike Gatting, who berates MCC members for a display of very ungentlemanly manners to fellow cricketer, Ian Botham.
The powerhouse of cricket is now in India, the governing body is in Dubai and the focus of the game is shifting from test match to twenty-twenty
But this private members club, the owner of the most famous sports ground in the world , still seeks a place at the table. Quentin talks to MCC chief executive Keith Bradshaw about what it's doing there - resisting the economic and global
forces of modernity or leading the charge of change?
Last on