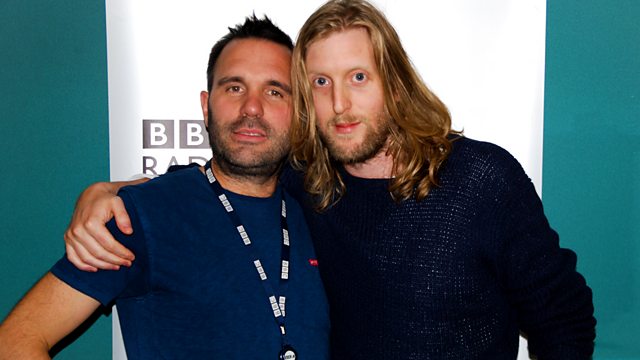 Rock n' Roll Thin Ties and Paper Rounds.
Andy Burrows from I Am Arrows joins Mr Keaveny in the studio to expose himself as a former paper delivery cheat who got his father to do his paper round as a child. Matt Everitt brought news from The Chemical Brothers and Manic Street Preachers all wrapped around the perfect morning soundtrack for any music-lover; from northern soul to new folk; rock 'n' roll to indie disco. New tracks from the likes of Everything Everything and Aeroplane, along with the best of the greatest back catalogues on the planet; be they Toots & The Maytals, Beck and Run-DMC. Plus, discussion around how Superhero's make bad lovers and you rebelled against your school uniform.
Shaun Keaveny: never knowingly over-played.
Last on