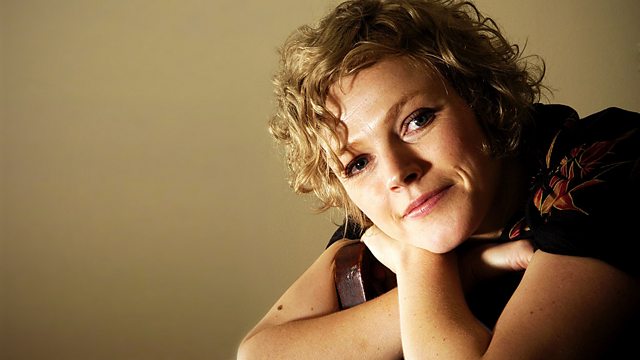 SOLOPARENTPALS.COM by Sue Teddern.
Episode 1. A Clean Slate.
After a year cyberpals Rosie and Tom still haven't met in the flesh. Rosie discovers that she quite likes her ex's new girlfriend and that Tom has a new love interest.
Rosie - Maxine Peake
Tom - Kris Marshall
Tash - Karina Jones
Calum - Thomas Rolinson
Gill - Christine Kavanagh
Barb - Alison Pettitt
Bazz - Sam Dale
Scott - David Seddon
Director: David Hunter
Rosie (Maxine Peake) is a Bolton care-worker whose ex-husband Phil traded her in for a younger model four years ago leaving her to bring up Calum, now 12, alone.
Tom (Kris Marshall) is a housing officer in Exeter whose wife and confidence walked out on him eighteen months ago. He only sees his daughter Lily at weekends.
In the first series despite a succession of twists and turns, mistimings and misunderstandings between the rather nervous, disorganised Tom and the mouthy, controlling Rosie, an underlying friendship and dependence seemed to emerge - but an actual meeting in the flesh failed to take place.
Now, a year later, Rosie is coming to terms with the fact that Phil has had a baby with his new partner Debbie - a woman that she finds, to her surprise, that she has much in common with, perhaps too much? Tom has meanwhile being going steady with Siobhan, a work colleague and while he enjoys the regular sex, fresh veg and clean towels he can't help thinking things are going a little too fast.
Communications between the two are still long-distance, by email, telephone or through the website. Other SPP.COM participants chip in with their own perspectives and concerns - Baz is still the Neanderthal male, Tash the Lash in Wales is trying hard to rein in her party girl style, Gillybean has stashed her OU books in the attic and Gok Wanned her wardrobe and Scott is still coping with three teenage daughters and an obsession with poultry. And blunt newcomer Brummie Barb introduces a same-sex relationship into the mix.
SOLOPARENTPALS.COM will continue to strike a chord with single parents throughout the land and listeners will be able to readily identify with the situations that concern Rosie and Tom and their website friends.
SOLOPARENTPALS.COM is Sue Teddern's home territory. Her natural comic touch and her ear for domestic and emotional detail combines with a convincing touch of the absurd to create an involving and moving take on the love story - albeit one fraught with a multiplicity of misunderstandings and misinterpretations along the way.
MAXINE PEAKE's recent radio includes BETSY COLEMAN, A SMALL PIECE OF SILENCE and THAT REPULSIVE WOMAN. Television work includes DINNER LADIES, SHAMELESS, THE STREET and CRIMINAL JUSTICE.
Last on
More episodes
Previous
You are at the first episode