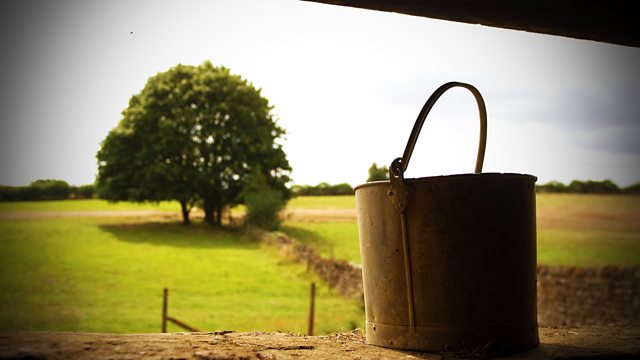 22/08/2010
Ed surprises Emma with breakfast in bed. They agree to wait before telling George about the baby. Ed reluctantly agrees to keep their news secret from everyone for now.
Alice and Chris tell Jennifer all about their "honeymoon" at Grey Gables. Alice suggests to Chris that they visit Debbie, who's now safely back in Hungary. With Alice due back at University soon, Jennifer wonders where Chris will live. In the meantime, they'll be staying in one of the holiday cottages from Saturday.
Ed and Emma share a laugh as they keep their secret from Alice and Chris. Chris teases
Emma, saying poor Ed was sure she was going to ask him to marry her last Friday.
Vicky's made a birthday cake to mark the tenth anniversary of the Millennium Wood. As George and Ruairi play nature detectives, the crowd is entertained by the Edgeley Morris Troupe.
Lynda tells coy Emma that she's looking well. Emma and Ed are non-committal when Lynda tries to recruit them to help with planting in the autumn. Lynda also mentions the importance of encouraging peregrines back to St Stephen's, but she may not have Peggy's support. Ed enjoys Jennifer's quiche - especially the artichokes. He might even try them again.
Last on