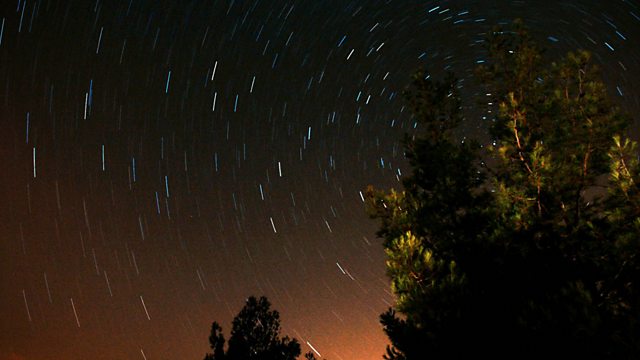 Stargazing on Dartmoor and Kit Hill
Listen in pop-out player
For this week's Open Country, Helen Mark goes in search of the Perseids Meteor Shower, described as a 'celestial firework display' and visible each year from mid-July and reaching its peak around August 12th.
Helen hears all about this spectactular shooting star from amateur astronomer, Shona Owen, before joining naturalist Paul Gompertz from Devon Wildlife Trust for some nocturnal wildlife spotting at Castle Drogo, the last castle to be built in England. Heading across Dartmoor towards Kit Hill in Cornwall, Helen meets up cyclist, Jim Pascoe, who takes Helen for a ride out into the darkness of the moors and explains why he does what he does under the cover of moonlight. We also hear from Brian Byng who studies megaliths by moonlight. Brian explains to Helen how many of the ancient burial sites found on Dartmoor are linked to the stars and aligned with astronomy.
Finally, Helen rejoins Shona and her group of amateur astronomers at Kit Hill, close to the Callington Space Centre in Cornwall for the meteor shower's peak. How different the countryside seems under the night sky.
Last on